Webinar : Compressed Air Safety Solutions
Dates and Times
Tuesday October 18th, 2022
12:00 p.m. - 1:00 p.m. EST
Wednesday October 26th, 2022
12:00 p.m. - 1:00 p.m. EST
Location: online event
Who is the training for?
The training is aimed at anyone who works with/or uses compressed air, directly or inderectly.
Content of the webinar
Compressed air is an important source of energy for many applications in different industries in Canada. Its varied use has several advantages but can also involve significant risks.
In this webinar, we will present the different solutions to:
Clean with compressed air safely

Establish an ergonomic workspace

Prevent dangerous hose whip

Carry out safe maintenance operations

Reduce noise level

Eliminate the risk of residual pressure

Prevent overpressure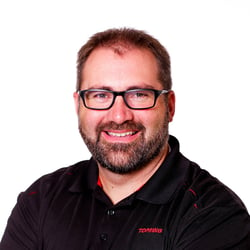 About the Trainers
« Dominic has been supporting companies in their daily challenges related to compressed air for more than 17 years. Throughout the years, he worked in the distribution of industrial products and then moved to the manufacturing sector at Topring. »
Dominic Fecteau
Territory Sales Manager at Topring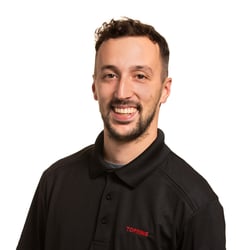 About the Trainers
« Specialist in compressed air systemss for more than 4 years, Hugo has accompanied a multitude of companies across Canada in their projects. Whether for a small workshop or a large factory, he is always ready to meet the challenges surrounding network design. »
Hugo Gagné
Sales Advisor at Topring